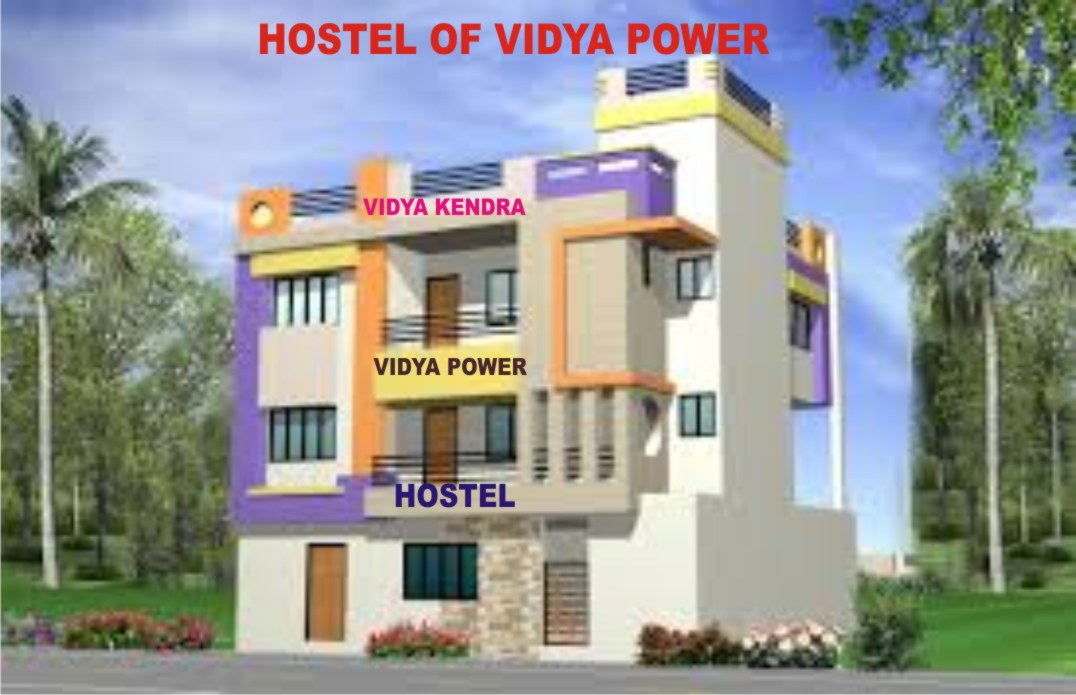 Vidya Power
has furnished hostel & boarding facilities at our North Delhi centre. Those desiring to spread the initial burden can opt for the option of depositing the two months advance expenses for the last two months upto 60 days after joining depending upon the program they are joining. Two months advance will be adjusted in the last two months (March & April) of the course completion year...
Hostel: We provide Hostel facility for needy and long distance students who want to avail the same. Each hostel has healthy atmosphere for the students, who are far away from their parents to prepare themselves for Competitive exams.
Other Facilities at VidyapoweR
1.Facilities of e-Learning : We provide latest technologies, e-learning modules for our students. performance and wards' report.
2.
Facilities of Lost & Found: If something is lost by students in classroom, we try our level best to make their stuffs retrieved as soon as possible.
3.
Facilities for Suggestion Boxes: These are fixed in every Center for students to put their valuable suggestions which will further help in improving the study methodology, study materials and overall infrastructure.
4.
Facilities of Display Board: We provide information of specific batches at their respective 'Building Display Boards', thus ensuring to save time of the students.
5.
Facilities for Water Cooler: We have installed Aqua-Guard and Water Cooler at appropriate locations in all the branches for facilitating the students to access pure drinking water.
6.
Facilities of AC Classrooms: Classrooms are well-equipped with Air conditioners to make the learning smooth and complacent.
7. Facilities for Washroom: Neat and clean, hygienic separate washrooms are available for boys and girls.
8.
Facilities of Library: Excellent Library facility is provided to the students so that they can refer to books to develop their reading habit for better learning and consultation to get more time for practice sets. Parents don't have to spend money to buy costly books from outside.